Communications teams working on Campus Ready materials have compiled files to share with fellow communicators, worksite planners, building facility managers, UC Davis colleagues, students and Davis community members to help spread the word about public health directives and best practices for healthy hygiene. 
Please peruse the Box files below and use them as needed to help keep our community healthy.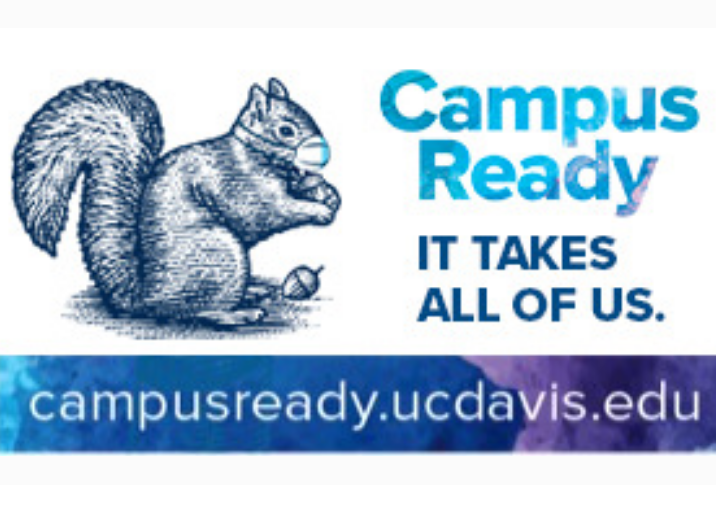 Campus Ready Assets for Campus Communicators
Intended for use by UC Davis communicators to build marketing and communication assets in support of Campus Ready, this toolkit includes items such as Campus Ready email signatures, web and email banners and gifs for social media use.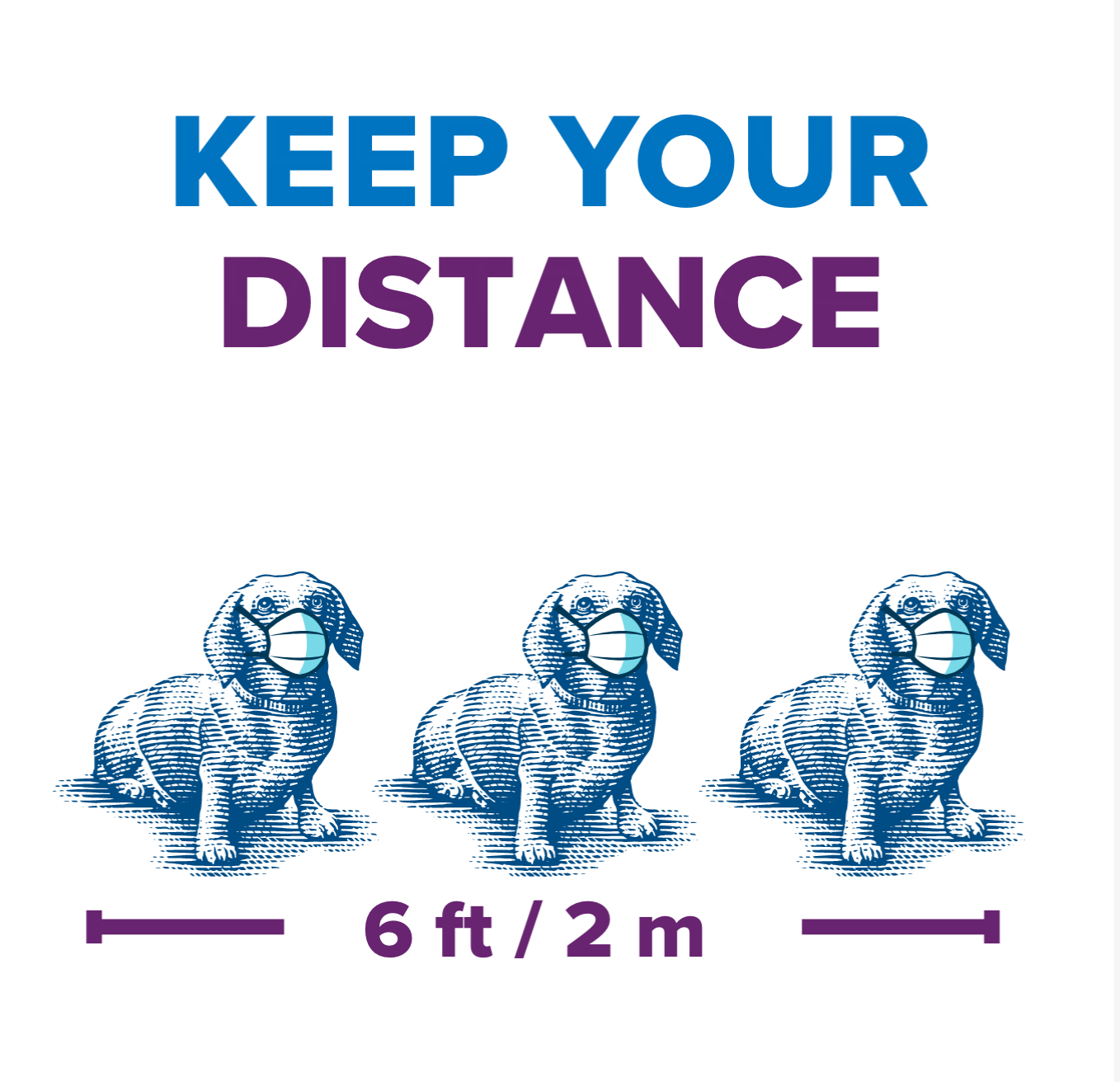 UC Davis Campus Ready Assets for General and Public Use
Intended for use by any member of the UC Davis community or the general public to amplify messaging about public health directives and preventative measures for COVID-19, this toolkit includes files include reminders to maintain physical distance, wear a face covering and take the Daily Symptom Survey formatted for social media, LCD screens, building entrances or common areas. This also includes communications files and resources for students.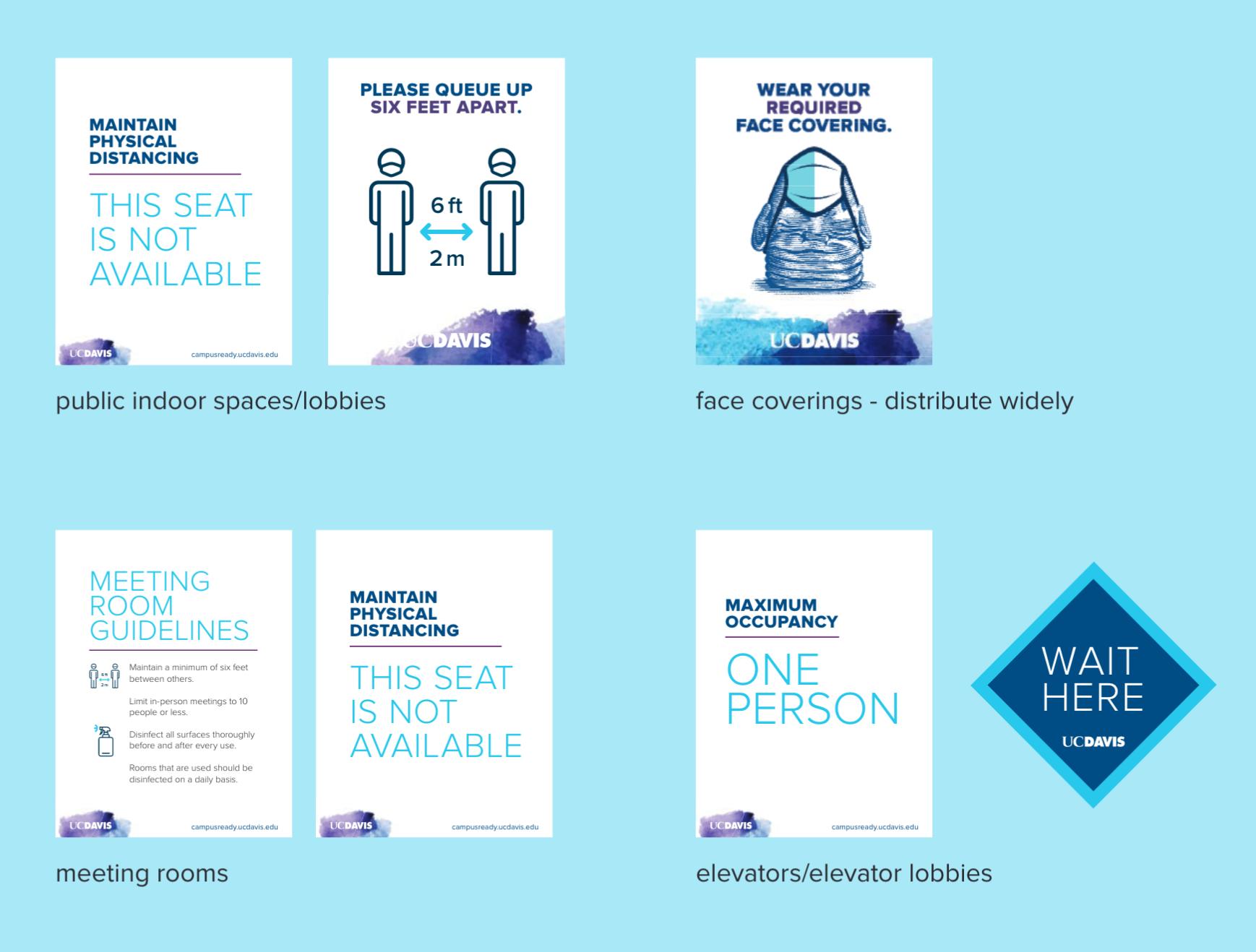 Campus Ready Signage for Facilities
Intended for use primarily for campus worksite planners, these signs are sorted into folders for use in building entrances, meeting rooms, bathrooms, break rooms, pedestrian areas, closed buildings and healthy hygiene reminders.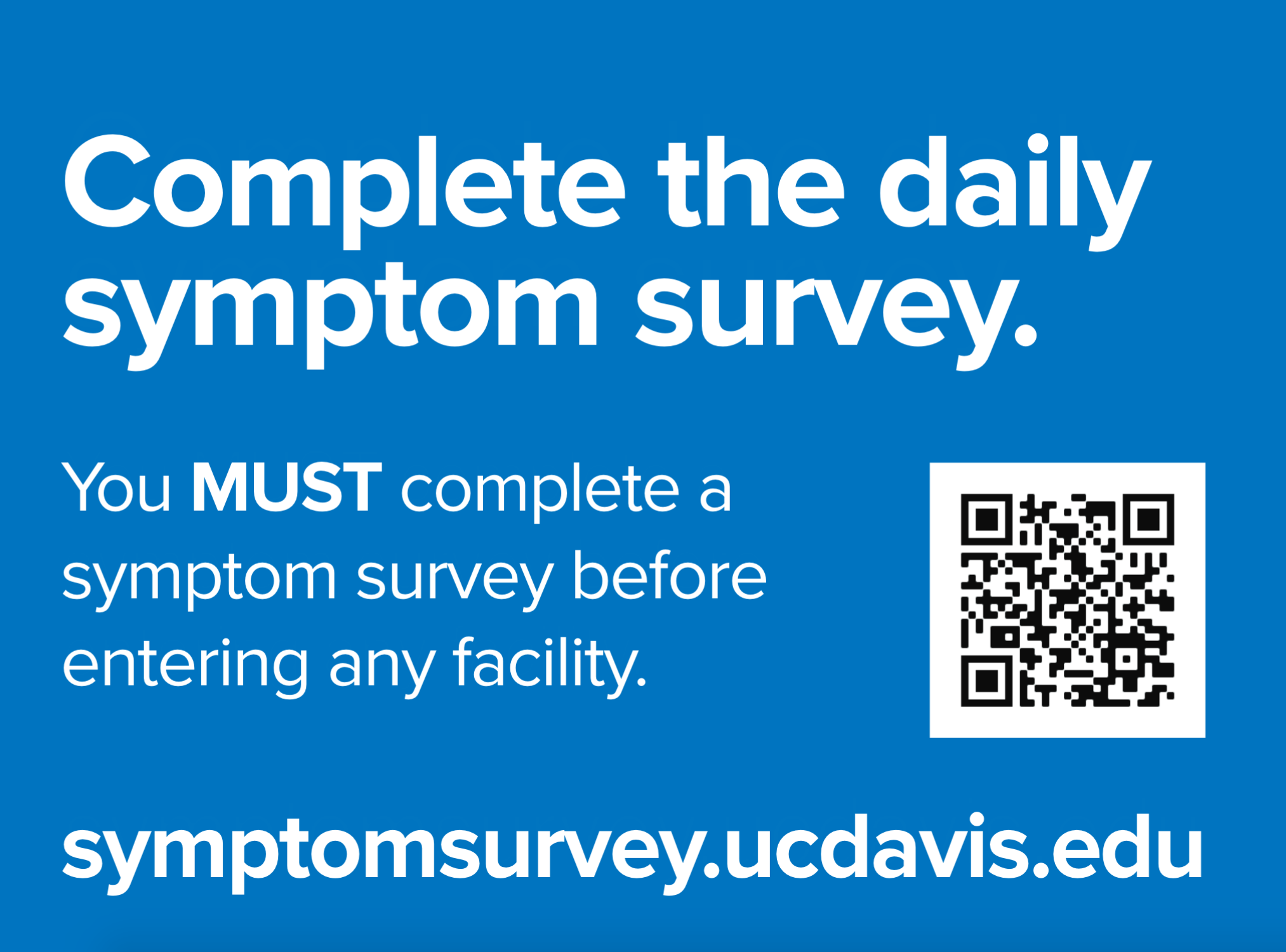 Symptom Survey Toolkit for Campus Facilities
Primarily for use by campus worksite planners and facility managers, this is the toolkit for implementing the Daily Symptom Survey, including paper versions of the survey in English and Spanish, posters, the QR code and optional stickers. See symptomsurvey.ucdavis.edu for the online version.